MR. MASON MOLESKY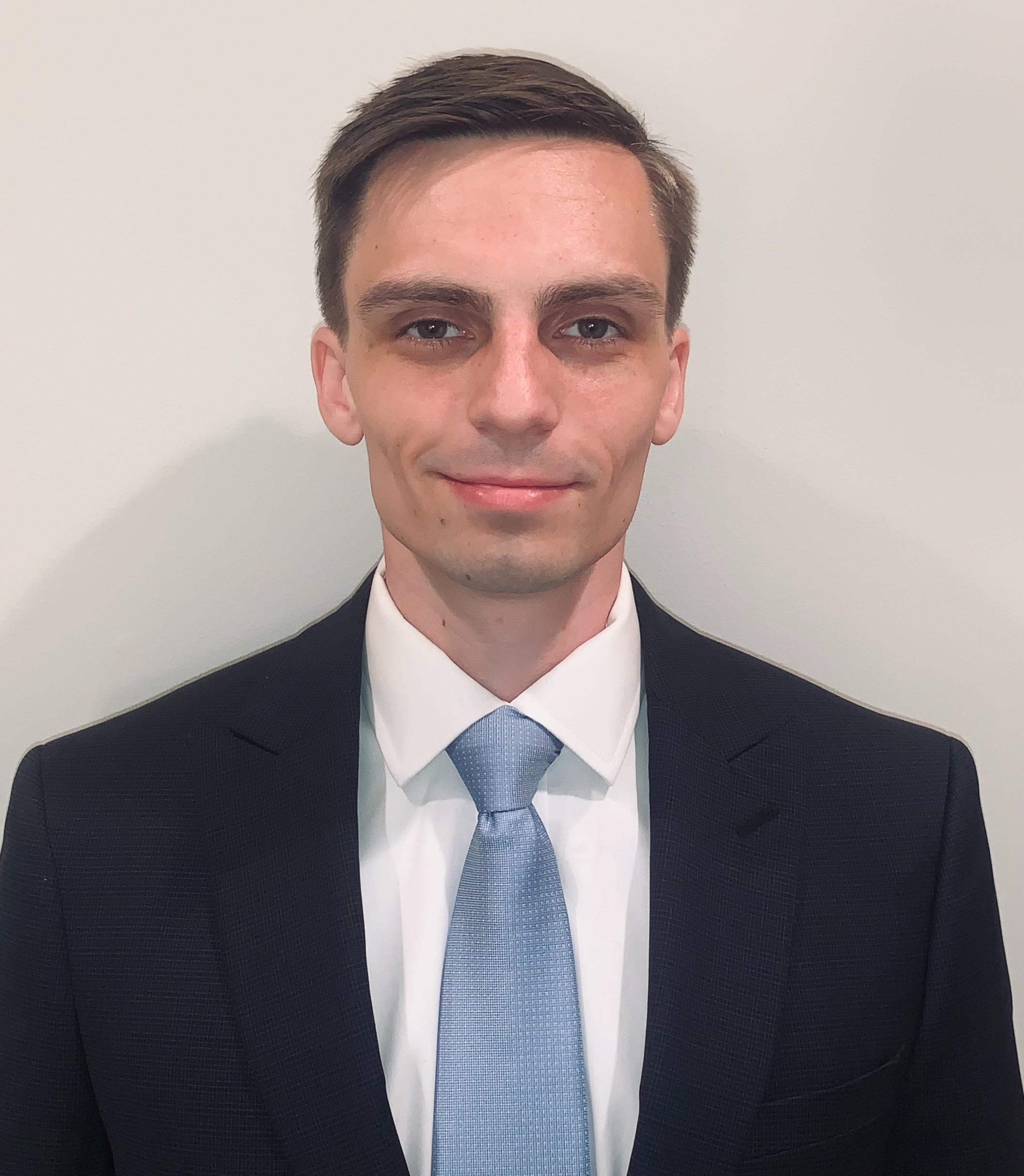 Mason Molesky is a cybersecurity and national security professional. He works to make sense of the complex world creating innovative, mission-impacting solutions utilizing his different perspectives gained from experience across several organizations (denoted to the right) to bring people together across technical and policy worlds and amongst government, industry, and academia.
Now as the Cloud Policy & Cybersecurity Policy Executive at IBM, Mason strives to work collaboratively bringing diversity perspectives together to develop realistic, common sense solutions to tackle tough problems related to cybersecurity, national security, and emerging technology. Mason's focus is particularly in the areas of cloud policy, digital sovereignty, post quantum cryptography, artificial intelligence (AI) security, and data policy.
At Guidehouse, Mason supported two federal clients, the Department of Justice and the Department of State, Bureau of Intelligence and Research. During his time at Guidehouse, he also helped lead the company's Cybersecurity Recruitment and Retention Team, the Cybersecurity Communications Team, and the Cybersecurity Community of Practice.
In his last federal position, he served as the Special Assistant to the DoD Deputy Chief Information Officer for Cybersecurity / DoD Chief Information Security Officer (CISO) and as the head of the Cybersecurity International and Industry Engagement Offices. In this role, Mason helped shape the strategic direction of the DoD's cybersecurity; develop robust cybersecurity risk management methodologies, practices, and metrics; and lead DoD-wide strategic cybersecurity initiatives to burn down cyber risk enabling and protecting the warfighter. Leading the DoD CIO's Cybersecurity Partnerships divisions, he worked to strengthened partnerships with international and industry partners.
Earlier in his career, Mason developed national-level strategy and policy as a member of Gen. Paul Nakasone's CAG, in the Office of the National Manager for National Security Systems, in the office of the Assistant Secretary for Cybersecurity at the Department of Homeland Security, and in the Office of Inspector General, Department of Health and Human Services.
Mason holds a master's degree in cybersecurity from The George Washington University and a bachelor's degree in mathematics and computer science from Alma College. His work has been nationally and internationally published winning several awards including, most recently, the 2020 MBAA International Distinguished Research Paper Award from the Society for the Advancement of Information Systems. In 2018, Mason became an ARCS Scholar and in 2016 became a CyberCorps: Scholarship for Service recipient.
Outside of work, Mason teaches cybersecurity courses at The George Washington University and Ball State University as well as mentors students. He is an avid hiker and enjoys spending time with family and friends.